Laborers' build Washington DC, Virginia and Maryland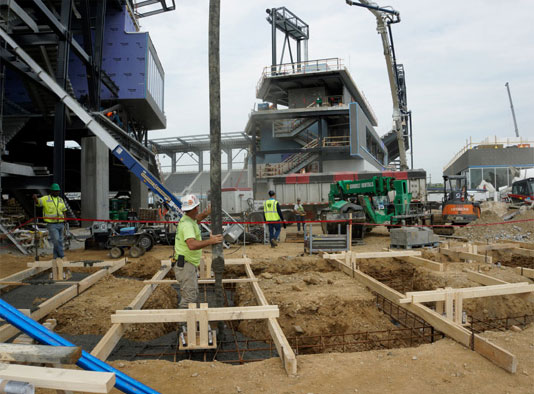 The Training Center offers many classes divided into four general areas:
General Construction, Heavy Highway/Utility, Safety, and Environmental. Working together with our national training center– LiUNA Training, as well as the Maryland Department of Transportation, MDE, U.S Department of Labor, OSHA, Environmental Protection Agency, the National Safety Council, and various other agencies, we strive to keep our curriculum interesting and current.
The DC Laborers Training and Apprenticeship Center is a top quality facility with capabilities for training laborers in all the current skills that give our contractors a competitive edge. Our staff is qualified to deliver the latest in technological skills to every apprentice and journeyman. All current members and active apprentices are strongly encouraged to utilize this valuable resource to better prepare themselves for future employment.